Heatmaps & Tracking Lets You
Say Goodbye To:
Poor performance
By understanding the customer journey, companies can identify areas where their store can improve and take profitable steps to address them.
Poor product placement
By looking at and analyzing hot spots and dead zones, you can find the perfect areas for product placement in ways that increase the customer journey.
Ineffective marketing
By tracking customer reactions to specific promotions or displays, stores can measure the impact of their marketing efforts and refine their strategies to increase sales.
Uneconomical layout
By analyzing customer behaviour, e.g. popular paths, product interactions and aborted purchases, stores can optimize aisles and store layouts to increase customer satisfaction.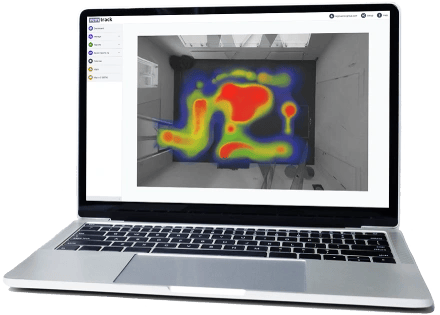 Vemtrack
Vemtrack is our
full customer journey solution,

providing you with access to detailed heatmaps and tracking maps that showcase the real usage of your facility.

Vemtrack is the perfect addition to our people counting solution, Vemcount, giving you an all-inclusive experience.
Vemtrack: The Best Full Customer Journey Solution
Tracking Maps

Dwell Times & Zones

Heatmaps

Queue Management

Marketing Optimization

GDPR Compliance

Layout Management

Display Analysis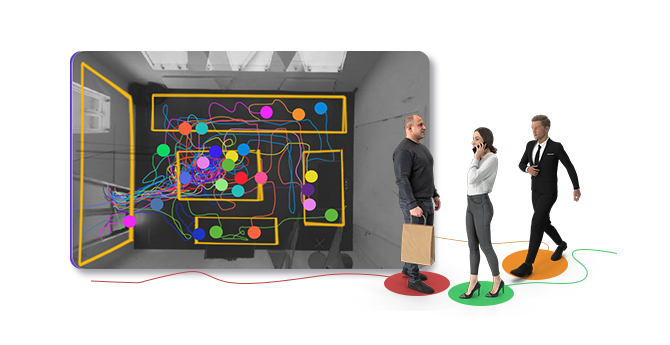 Visualize the full customer journey of each visitor and drive data-driven decisions with our user-friendly tracking maps.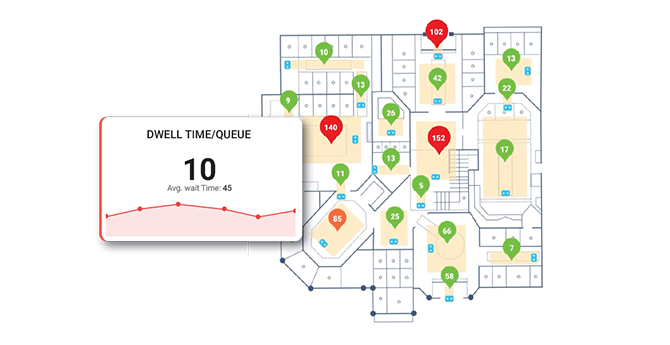 Discover customer behavior and preferences with Vemtrack's zone analytics, gaining valuable insights into their movements throughout your store or venue.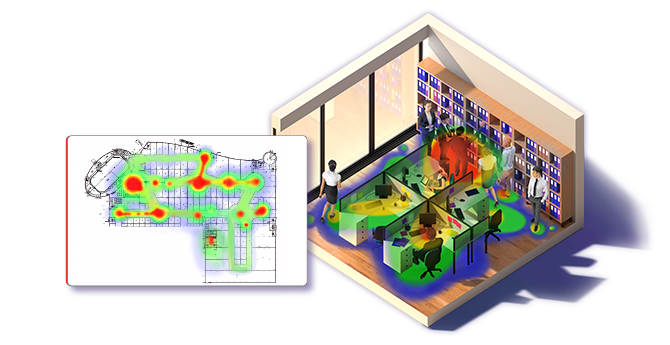 Maximize your customers' experience by utilizing Vemtrack's heatmaps, revealing the most captivating areas of your store or facility.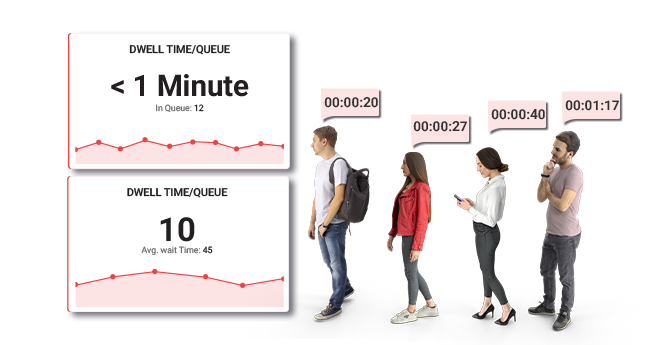 Keep your customers happy and reduce wait times with our real-time queue analytics, enabling you to optimize staff levels and resources.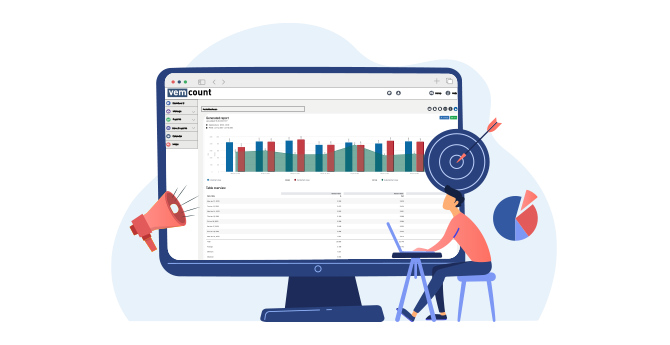 Optimize your marketing efforts and deliver seamless customer experiences by tracking customer interactions across all touchpoints.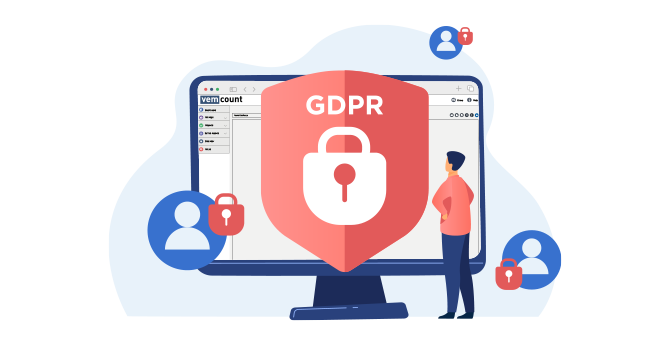 Rest easy knowing that our customer journey solution is fully GDPR compliant, safeguarding your customers' data.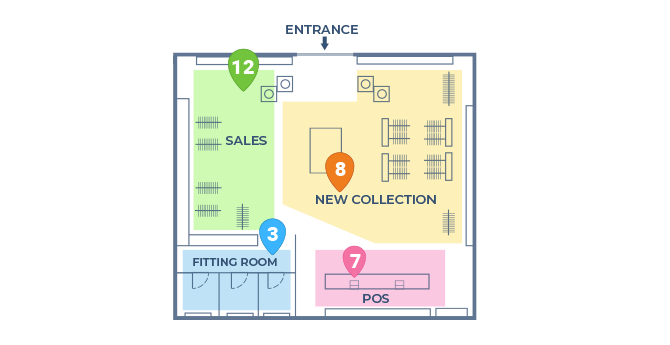 Leverage real-time customer data to optimize your facility layout, delivering enhanced experiences and driving increased sales.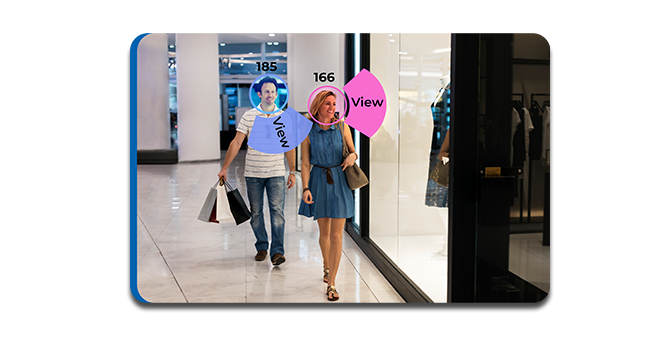 Experiment with different product displays, track their performance in real-time, and determine the most impactful approach.
Heatmaps & Tracking for Any Industry
Our heatmaps and tracking solution offer versatile applications across industries, providing invaluable insights into customer behavior and operational performance.
Our cutting-edge technology caters to a range of businesses, including retail stores, malls, supermarkets, and more, allowing precise tracking of footfall traffic and data. By harnessing these insights, businesses can optimize their operations, enhance the customer experience, and unlock increased success.
A Solution to Every Problem
Frequently Asked Questions
What is a heatmap?
A heatmap is a visual representation of data that uses color to depict the intensity or density of certain attributes. In the context of tracking, a heat map displays areas where customers have spent more time or engaged more actively, providing insights into user behavior and preferences.
What are tracking maps?
Tracking maps refer to visual representations that display the movement and behavior of individuals or objects within a specific area or environment. These maps utilize tracking technology, such as sensors, to collect and analyze data that tracks the location, trajectory, and interactions of the tracked entities. Tracking maps offer valuable insights into patterns, trends, and relationships, allowing businesses and organizations to make informed decisions, optimize operations, and enhance the overall efficiency and effectiveness of their processes.
How does heatmap tracking work?
Heatmap tracking involves collecting data from various sources, such as sensors or mobile devices. This data is then processed and analyzed through our software platform to create visual heatmaps that show patterns of customer behavior, movement, and engagement within a physical space.
Are heatmaps and tracking solutions suitable for physical businesses?
Absolutely! Our heatmaps and tracking solution is highly beneficial for physical businesses. By tracking customer behavior within physical spaces, heatmaps provide insights into areas of high engagement, popular pathways, and potential bottlenecks. This helps optimize store layouts, improve product placements, and create exceptional customer experiences that drive conversions and success.
Is customer privacy protected when using heatmaps and tracking?
Yes, customer privacy is a top priority for us. Our heatmap and tracking solution complies with privacy regulations, such as GDPR, and provides anonymized and aggregated data to ensure customer privacy.
How can heatmaps and tracking benefit my business?
Heatmaps and tracking offer several benefits, such as understanding customer behavior, optimizing store layouts, improving product placements, reducing bottlenecks, enhancing marketing campaigns, increasing conversions, and overall improving the customer experience. By gaining actionable insights, you can make informed decisions that drive business growth.
Are heatmaps and tracking solutions easy to implement?
Yes, modern heatmap and tracking solutions are designed to be user-friendly and easy to implement. Depending on the complexity of the solution and your specific requirements, the implementation process may vary. However, Vemco Group offers support and guidance to ensure a smooth implementation process.
Can I use heatmaps and tracking to improve my marketing strategies in physical stores?
Absolutely! Heatmaps and tracking offer valuable insights into customer interactions within your physical store. By analyzing customer engagement, traffic patterns, and popular areas, you can optimize your marketing strategies, improve targeting, and enhance the overall effectiveness of your campaigns, leading to increased customer engagement and satisfaction.
Are heatmaps and tracking solutions scalable for businesses of different sizes?
Yes, our heatmap and tracking solution is available for businesses of all sizes. Whether you are a small retail store or a large enterprise, there are scalable options to fit your needs. It is important to choose a solution that aligns with your business requirements and growth plans.
Let's Get in Touch!