Queue Management Lets You
Say Goodbye To:
Long Queues
Our queue management solution helps physical stores overcome the challenge of long wait times by optimizing the flow of customers, ensuring prompt and efficient service.
Dissatisfied Customers
Avoid customer frustration and dissatisfaction by streamlining your queue flow throughout your space. With us, you will improve the overall experience of coming to your store.
Customer Losses
Reduce your queue abandonment rates and prevent potential customer losses with real-time access to wait times and queue formations, allowing you to act in time.
Poor Service
Queue management enables stores to optimize their service efficiency by identifying rush hours. Allocate resources effectively, optimize staffing levels, and improve your overall service.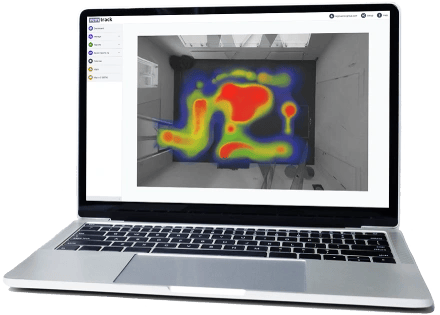 Vemtrack
Vemtrack is our
full customer journey solution,

providing you with access to dwell times and areas, so you are always on track with your queue formations.

Vemtrack is the perfect queue management tool for you and your business.
Vemtrack: The Ideal Solution for Queue Management
Queue Management

Dwell Times & Zones

Staff Optimization

GDPR Compliance

Layout Management

Product Placement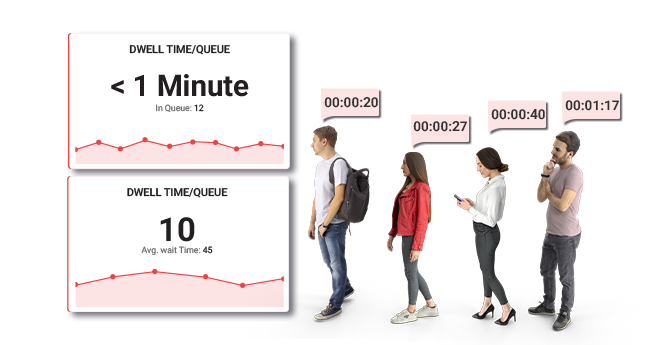 Eliminate customer frustration and long queues with our smart queue management solution for seamless, efficient service.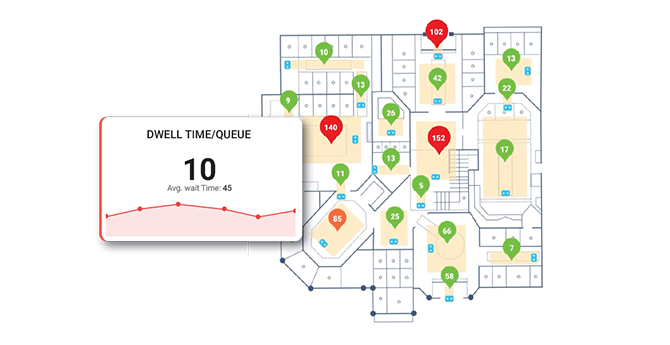 Discover the average wait times of your customers, as well as the areas they wait in. This way, you will know exactly when and where to act.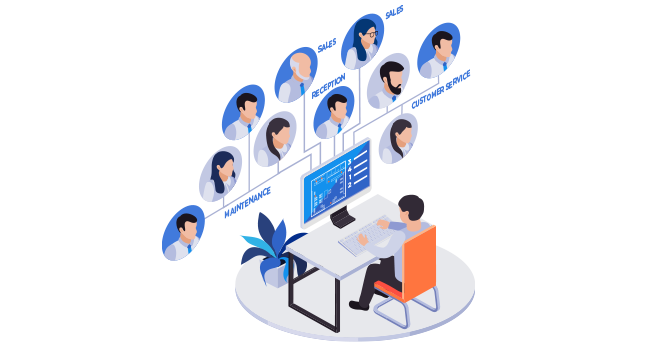 Optimize staff allocation and resource management to deliver top-notch service and improve overall operational efficiency.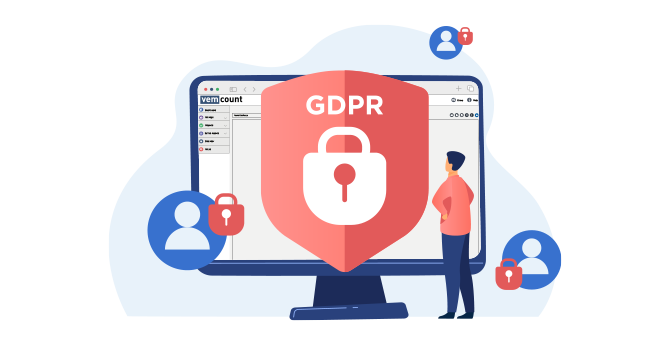 Rest easy knowing that our queue management solution is fully GDPR compliant, protecting your customers' data.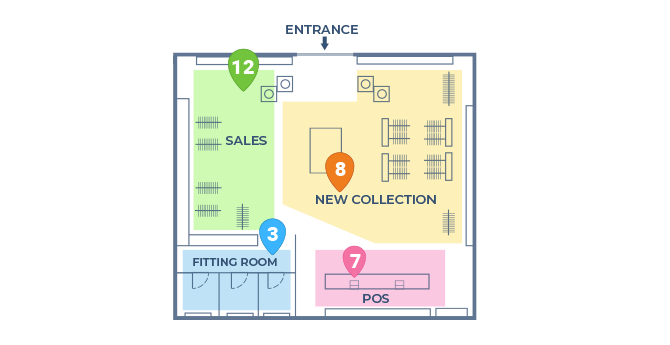 Effortlessly manage and customize your store layout to smooth queue formations that drive increased customer satisfaction and sales.
Drive sales and enhance customer experience through strategic product placement, capturing attention and boosting impulse purchases – especially at check-out.
Queue Management for Any Industry
Our queue management solution offers versatile applications across industries, delivering invaluable insights into customer flow and operational performance.
Designed for retail stores, malls, supermarkets, and more, it enables precise tracking of queue traffic and data. By harnessing these insights, businesses can optimize operations, enhance the customer experience, and achieve unparalleled success.
A Solution to Every Problem
Frequently Asked Questions
What is queue management?
Queue management refers to the strategic and efficient control of customer queues in various settings, such as retail stores, malls, airports, and more. It involves sensor technologies and analytics software to optimize customer flow, reduce wait times, and enhance overall customer satisfaction.
Why is queue management important?
Queue management is crucial for businesses and organizations to deliver a positive customer experience. It helps minimize customer frustration, increase service efficiency, optimize resource allocation, and improve operational performance. Effective queue management contributes to higher customer satisfaction, loyalty, and ultimately, business success.
How does Vemco Group's queue management solution work?
Our queue management solution involves the use of sensors that transmit real-time queue status updates into our people counting and data analytics software. Staff can monitor and manage queues efficiently and in real-time. With access to detailed data analytics, businesses can also gain insight into improvement opportunities and event forecasting.
Can Vemco Group's queue management solution be customized to specific business needs?
Yes, our queue management solution is flexible and customizable to meet the unique needs of different businesses. It can adapt to specific requirements, such as multiple service points, different types of queues, appointment scheduling, integration with existing systems, and branding customization.
Is Vemco Group's queue management solution suitable for businesses of all sizes?
Yes, our solution is designed to cater to businesses of all sizes, from small establishments to large enterprises. The features and scalability of the system can be tailored to the specific needs and size of the business, ensuring it aligns with their operations and growth plans.
How can a queue management system improve customer satisfaction?
By reducing wait times, providing real-time updates, and optimizing service efficiency, a queue management solution significantly improves customer satisfaction. It helps create a smoother and more pleasant experience for customers, leading to increased loyalty, positive reviews, and improved brand reputation.
Is it challenging to implement a queue management system?
Implementing our queue management solution is a straightforward process with proper planning and support from our specialized team. The solution can be customized, installed, and integrated into existing operations with minimal disruption. Additionally, Vemco Group offers training and ongoing support to ensure a smooth implementation and effective utilization of the system.
Can a queue management system help businesses comply with social distancing and safety regulations?
Yes, absolutely! During Covid-19, our queue management solution assisted businesses in complying with social distancing and safety regulations. It managed customer flow, controlled capacity limits, and detected if customers were wearing their masks. These features contributed to creating a safer and more secure environment for both customers and staff.
Let's Get in Touch!